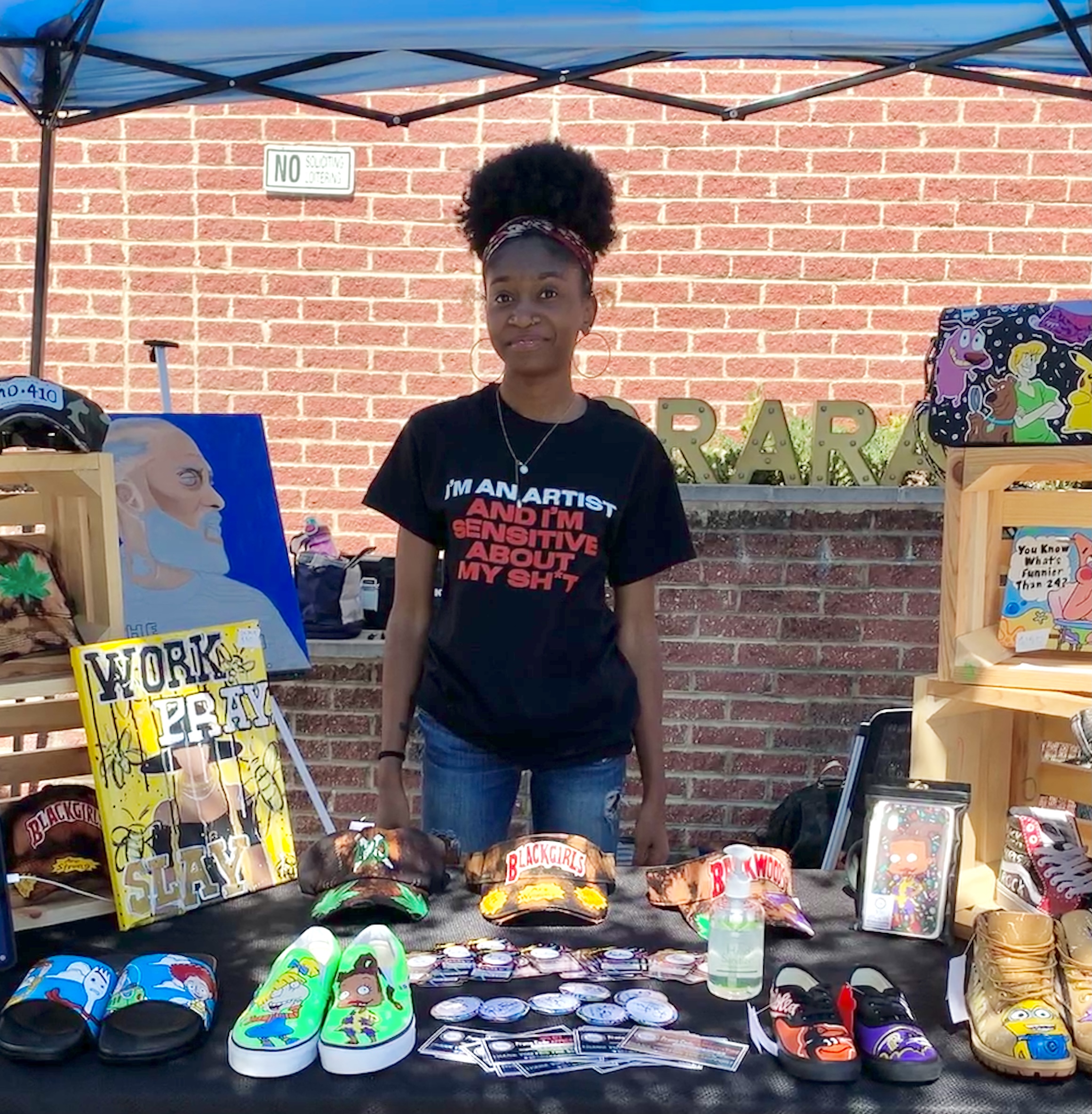 My name is Rashida Cotton. I'm a 28 year old visual & graphic artist who is based in Baltimore, MD. I run a business called RaRa By Rashida Cotton or RaRa for short. I customize an array of things such as shoes, paintings, clothes, bags, cell phone cases, grad caps, furniture, hats, etc. On top of that I also create logos, restore photos, and do other graphic related things. I've been doing anything art related since I was little but I officially started my business in 2018. I obtained my BA in Art in 2017 from the University of the District of Columbia.
The thing that I like most about what I do is that it allows me to bring people's vision to life while also having the freedom to create unique pieces. I always say that I add "a touch of life" to just about anything. I create one of a kind pieces that only you will have. You can not find what I make in stores.
To inquire about a custom order please send me a text at 410-624-9101 or an email at rashida.co[email protected]. You can also contact me through my website


Make Sure You Check Out My New Location:
6340 Security Blvd
Suite #100-A16
Baltimore, MD 21207


Thank you for supporting!